En vente dans toutes les bonnes librairies à partir du 7 mai 2008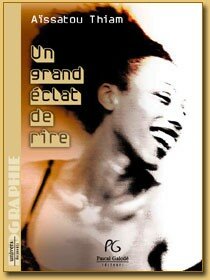 Autobiographie
En collaboration avec Marc Tardieu
"Un grand éclat de rire est l'histoire d'un cheminement singulier qui touche à l'universalité de la condition humaine.Tout cela commence et s'achève dans un grand éclat de rire, d'abord celui de ma mère, source d'inspiration constante, puis celui de la comédienne, que je suis sur scène comme dans la vie, un rire pied-de-nez face aux épreuves parfois amères, le rire de l'espoir que rien ni personne ne peut empêcher."
Un grand éclat de rire, éditions Pascal Galodé, 2008, ISBN 978-2-35593-001-0

Commander le livre en ligne avec : la Fnac ou Amazon

My Book, a Biography, there is no translation for the moment: Sorry!!!
I just finished the shooting of:"Keeping Silent" directed by Mya James, I played "Dara", the main character, in London...more to come:-)
Extracts Of the Play Ladies Night, In the character of Glenda!

Aissatou Thiam in Ladies Night, a play from aissatouthiam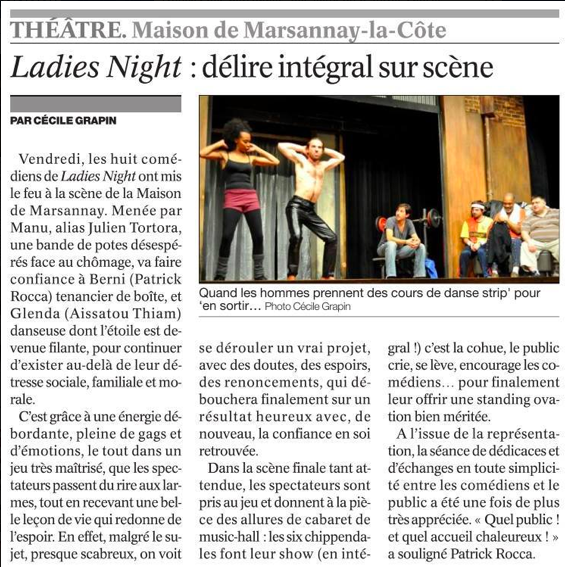 Voir des Photos du Spectacle...
Good New!!! I'll be on the stage from 10/04/2013,till 2015 in a tour, in "Ladies Night" directed by Thierry Lavat, where I'm playing the character of "Glenda"...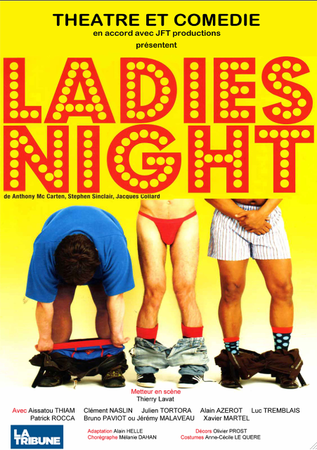 ---

Finally!!! The rehearsal of my futur Play "Rue Saint Denis"are going well...I'm happy to announce that my character is "Marylin" (the central one) and that we will start with the national Scene of Guadeloupe and following by the theatre of "L'Epee de bois" in paris, May be you'll be in paris at that time!!! That's just the beginning...
ENFIN!!! Les répétitions et la préparation de "Rue Saint Denis" avancent, c'est une adaptation libre d'Oedipe imaginée par Alain Foix, mise en scène par l'auteur...J'y campe le rôle de Marilyn, aux côtés de Jean-Claude Drouot, Cathy Bodet, Modeste Nzapassara et Renaud Denis-Jean, ainsi qu'un saxophoniste et une marionnette...
La première en France est prévue pour le 24 mars dans le magnifique théâtre de l'Epée de Bois, et ce pour un mois!
Alors souhaitez moi bonne chance....Et faites vos réservations!


---
C'est parti! La troisième édition du festival de
Lourmarin: "SUNART", dont j'ai l'honneur d'être la marraine!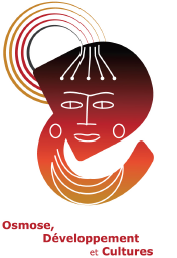 De nouveau, une explosion de couleurs et de cultures, du 14 juillet 2010 au 18 inclus

Concerts (avec la participation exceptionnelle de notre parrain: CHEICK TIDIANE SECK et son invité ARCHIE SHEPP), théâtre, danse, ateliers....
Dans un village mythique où a vécu et repose "Albert Camus"
En savoir plus et consulter le programme: Voir le site

J'animerai un atelier intensif de théâtre le mercredi 13, voir le détail...

Retrouvez moi sur scène, le Jeudi 15 Juillet 2010, dans une création originale alliant chants,danse, théâtre et peinture
"MASQUES" Avec:

Lamine Keïta et Xavier Devaud.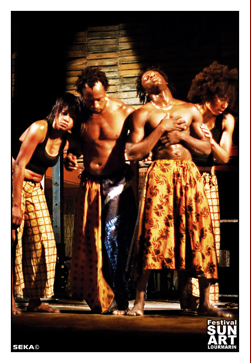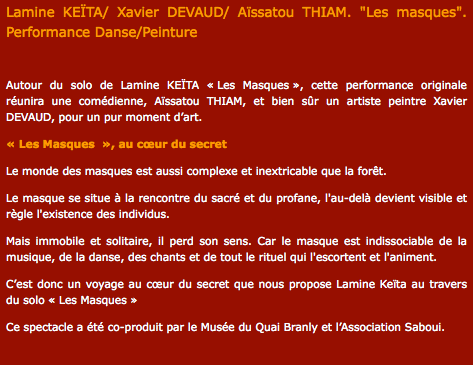 Hi, this is the third edition of the Lourmarin's festival : SunArt. Concerts, théatre, danse and workshop will welcome you in this unforgatable village of Albert Camus: see the site...

---
AVIGNON

En prévision de la résidence pour parfaire la création de "Rue Saint Denis", une pièce d'Alain Foix", qui aura lieu en Guadeloupe en fin d'année; je vous propose de nous rencontrer et d'assister à une lecture de morceaux choisis de celle-ci dans le cadre des rencontres du festival d'Avignon!!!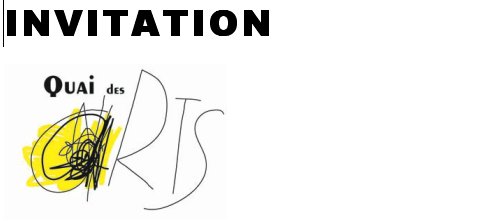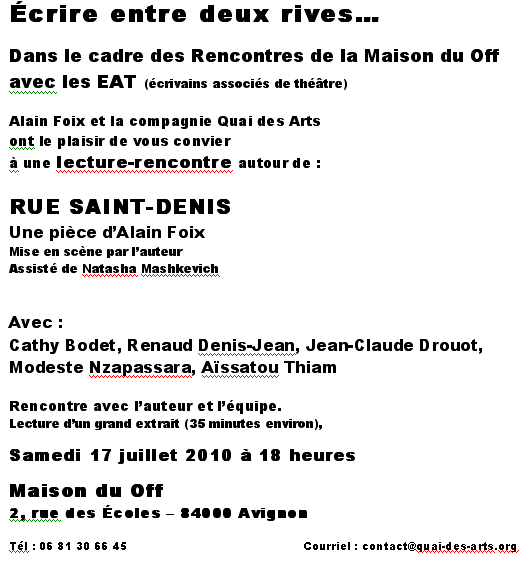 In the festival "off" in Avignon, you will listen to a reading of the futur play I'll be in: "Rue Saint Denis", from Alain Foix... Saturday 17th of july 2010, at 18:00 PM, 2 rue des Ecoles 84000 Avignon

---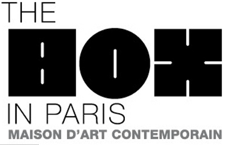 Dans le cadre d'une soirée "lecture" retrouvez moi à partir de 20h30 à "The BOX in Paris" 6, cité du Midi 75018 Paris, le vendredi 6 février 2009.Je dirai Le "Cantique des Cantiques" en compagnie de Xavier Devaud et Zhahir à la programmation musicale.

Venez gouter en notre compagnie le plaisir des mots...en savoir plus
Le site de "The BOX in Paris": www.theboxinparis.com

Meet me for a reading of "The Hymn of the Hymnes", Friday 6th of Fébruary, at "The Box in Paris, 6 cité du midi 75018 Paris, with Xavier Devaud and Zahir for the musical programming to know more about it

Come and taste words with us!
---

Dans le cadre des forums littéraires de la Fnac de Noisy le grand, retrouvez moi pour une "séance dédicace" et une présentation de mon livre: "Un Grand éclat de Rire" le 28 Février 2009 à partir de 16H. Voir l'affiche:

For the fnac literaries Forum, come and meet me, saturday the 28th of February 2009 at 4:00 pm, at Noisy le Grand
I will explain and dedicate my book: "Un Grand éclat de RIre".Have a glance at the flyer

Dans le cadre de la nouvelle exposition du Musée Dapper: "Femmes dans les arts d'Afrique" et du Ciné-club qui rendra hommage aux comédiennes de la diaspora, venez écouter le fabuleux texte de Pascale Anin (auteure Martiniquaise) "Et je remercie Dieu d'être une Femme", Le samedi 18 Octobre à 15 Heures.
Mise en lecture: Pascale Anin
Comédiens: Aïssatou Thiam & Paulin F.Fodouop, Suivie d'une rencontre-débat animée par Sylvie Chalaye. Plus d'infos

A reading of "Thanks God I'm a woman" from Pascale Anin, at the Dapper Museum. Saturday the 18th of october at 3pm. With Aïssatou Thiam & Paulin F.Fodoup. Director: Pascale Anin
Rejoignez nous Les 4/5 Octobre à "La Roseraie des Cultures", le salon du livre de L'Haÿ les Roses, 1ère édition! Un programme riche en promesses et en rebondissements: "tables rondes", conférences, lectures,rencontres avec des écrivains, récital...etc... En savoir plus sur le programme:

Meet us on october the 4/5 at the "Roseraie Des Cultures" of L'Haÿ les Roses, an amazing cultural event with books dédications, meetings, conferences, writers...etc... lurn more and program

Talking about the book...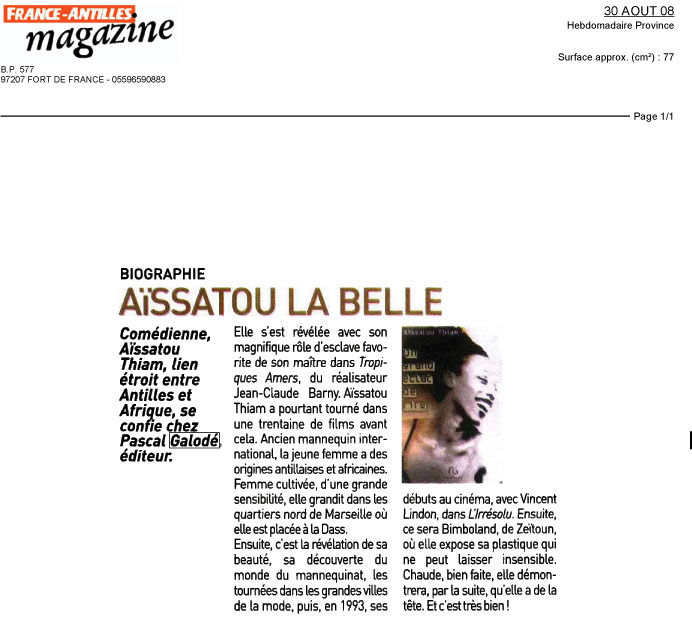 Le magazine supplément de "France-Antilles" m'a consacré son numéro d'Août, sortie le 7 août 2008!!! Voir la couverture et l'article...

The "France-Antilles" Mag, cover and Interview

Critique du Livre "Un grand Éclat de Rire" par Christine Avignon Read the article: (sorry in french)


Retrouvez moi Mardi 29 Juillet à 10h30 dans l'émission : "Les Matins d'Eugénie" sur Africa # 1 animée par Eugénie Diecky.

Meet me on the radio Africa #1, into the Eugénie Diecky's show: "The mornings of Eugénie", Tuesday the 29st of july at 10h30 AM.
Le Mensuel d'information de La Haÿ- les- Roses parle déjà de sa rentrée littéraire, le 4 & 5 octobre 2008 aura lieu un évènement sans précédent, un beau salon du livre qui s'annonce sans frontières!

This new paper is talking about the big event of next october (the 4th & 5th) at La Haÿ- les - Roses.You'll meet a full of writers very talentuous and from everywhere!Lurn more (infrench)

On en parle sur France Bleue, "Un Grand Éclat de Rire" interview de Michèle Caron: Écouter

Interview from Michèle Caron on my book "Un Grand Éclat de Rire": Listen

On en parle!!! Consulter l'article; par Franck Salin


They talking about it!!!Read (in French) the article; by Franck Salin

I'm shooting at the moment a movie produced by Luc Besson : "The Missionnary"
Ça Tourne en Ardèche: Lire L'article du Midi-Libre sur le Film: "Le Missionnaire"
Produit par EuropacorpEuropacorp (Luc Besson)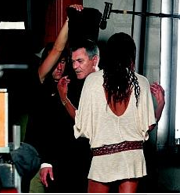 Aïssatou Thiam, alias "Nadine" ; Jean-Marie Bigard, alias "Mario" ; Roger Delattre, réalisateur
(et Alaa Oumouze, alias "Abdel")
Je serai à l'antenne dans l'émission "Ô Quotidien" sur France Ô animée par Flyy Lérandy, le 9 Juin à 19h45 (rediffusion le 10 Juin à 10h). Il y aura aussi d'autres invités extrêmement intéressants...

Meet me on TV for the "Ô Quotidien" Show, the speaker is Flyy Lérandy on France Ô. Monday the 9th of June at 7:45 PM and Tuesday the 10th at 10AM, with other wonderfulwonderful guests!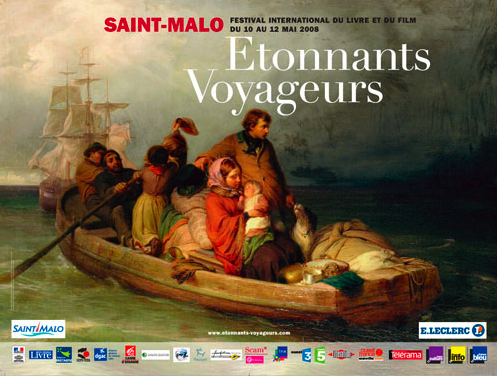 Participation au festival sur le stand de la Librairie "la Droguerie de Marine", pour une présentation du livre "Un Grand Éclat de Rire" et une séance de signatures le Lundi 12 mai à partir de 15h. site officiel du festival


Meet me at this prestigious French festival, on the 12th of may for dedication of my Book
Retrouvez Aïssatou Thiam pour une séance dédicace "d'Un Grand Éclat de Rire"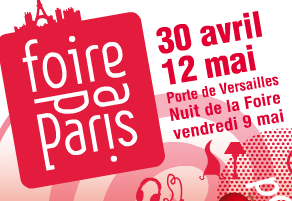 Meet me at "La Foire de Paris" for dedication, saturday the 10th of may between 4pm till' 6pm at the adress below!
Le samedi 10 MAI 2008 de 16h à 18h
sur le stand de la LIBRAIRIE GÉNÉRALE JASOR de la foire de Paris – Stand B50 - Hall 2.2 Pavillon GuadeloupeGuadeloupe – Terre des tropiques - site officiel de la foire de Paris

A l'occasion de la sortie "d'Un Grand Éclat de Rire", retrouvez Aïssatou Thiam, pour La soirée: "Métissages &Cultures" ,projection, lecture, signatures et échanges dans une ambiance chaleureuse et conviviale à la librairie: "La Lucarne des Ecrivains" , le vendredi 16 mai à partir de 19h30, au 115 rue de L'Ourcq 75019 Paris. Tel: 01 40 05 91 51.

For the parution of my Book "A Big Laugh", meet me in a very cosy atmosphere at the Bookshop "La lucarne des Ecrivains", on friday the 16th, from 7:30 Pm till'....For exchange, dedication and reading : 115 rue de L'Ourcq 75019 Paris. Phone#: 0033 1 40 05 91 51

Site: http://lucarnedesecrivains.free.frlucarnedesecrivains.free.fr
En savoir plus: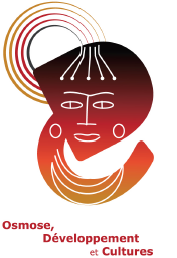 Festival "Sun Art" A Lourmarin
La création contemporaine Africaine en Provence
(sous le patronage du ministère de la culture)
1ère Edition du 26 au 29 Juin 2008
Lectures, littérature, danse, théâtre, concerts...
Programme à télécharger Ici

In a typically French provincial Village: Lourmarin and for the first edition of the festival "SunArt"; meet me for a workshopworkshop, reeding, meeting and dedication of my book! From the 26th and the 29th of June! There will be concert, theatre, danse and more...